Cleanzone in Frankfurt is where cleanroom operators from every industry come to find out about the latest innovations in the field of cleanroom technology. Find out more about other significant facts and figures for Cleanzone here.
Facts and Figures Cleanzone Digital 2020
Facts and Figures Cleanzone 2019
Visitor target groups / application industries:
Pharmaceutical industry
Bio-technology
Chemical industry, analytics, cosmetics

Healthcare
Food technology
Surface- and polymer technology
Micro-electronic + Micro-system technology
Optical + laser technology
Aerospace technology
Automotive industry
Cleanzone addresses specialists and managers from the following professional fields:
Engineering
Production
Quality Management
Plant Engineering
Research + Development
Hygiene technician
Purchasing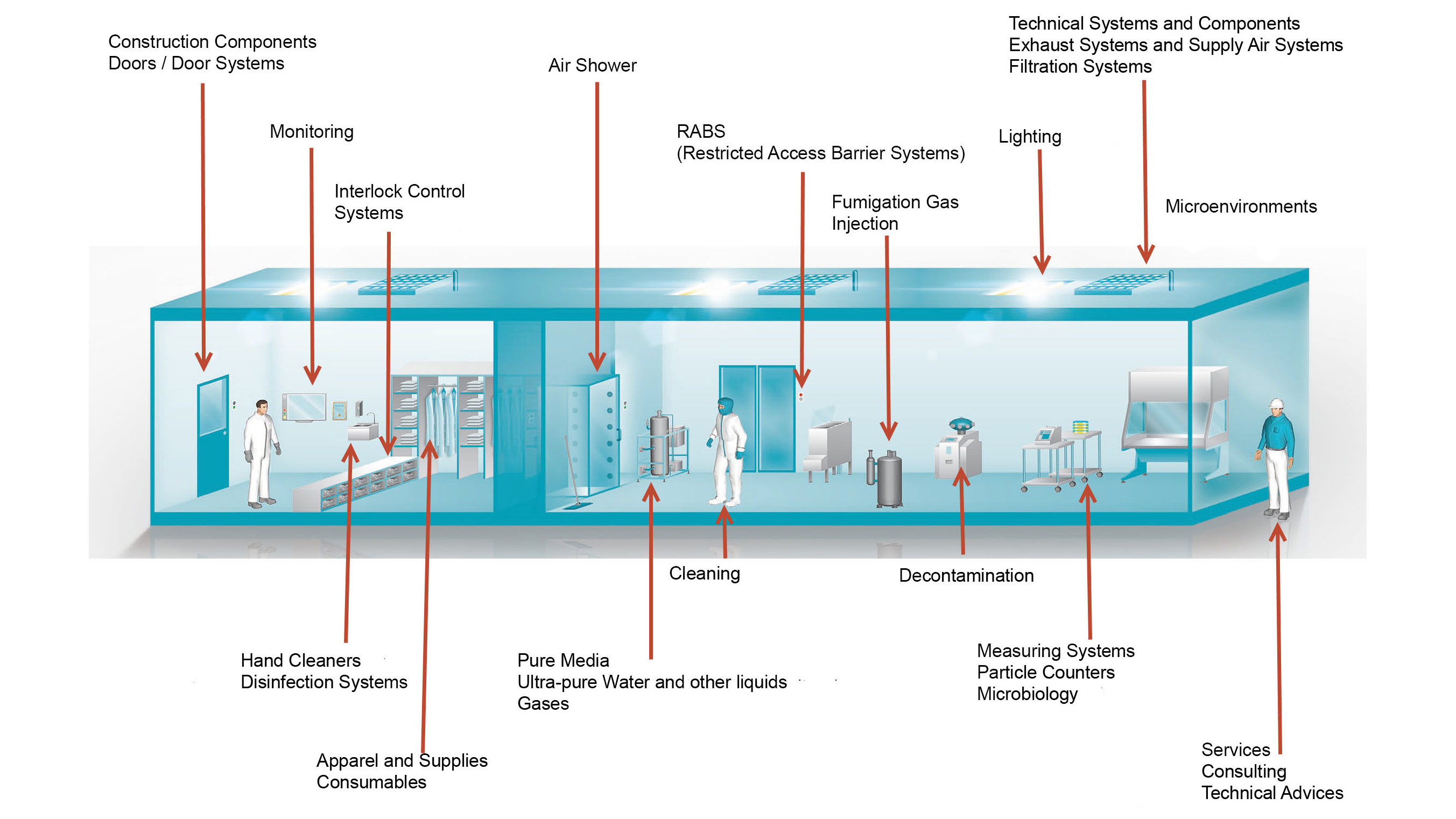 You missed Cleanzone Digital Edition?
You missed Cleanzone Digital Edition? You can watch selected Cleanzone digital content after the event. Available are DRRI's panel discussion on "New cleanroom solutions for the pandemic", the panel discussion on "battery technology in clean and dry rooms", Frans Saurwalt's presentation on Corona virus and Contamination control and panel discussion "New techniques for airborne molecular contamination measurements".
To the Highlights Cleanzone Digital Edition