In Frankfurt at Cleanzone, planners, building managers and operators of clean and clean rooms from all cleanliness-relevant branches of industry can find out about innovations in cleanliness technology. Find out more about other significant facts and figures for Cleanzone here.
Facts and Figures Cleanzone 2022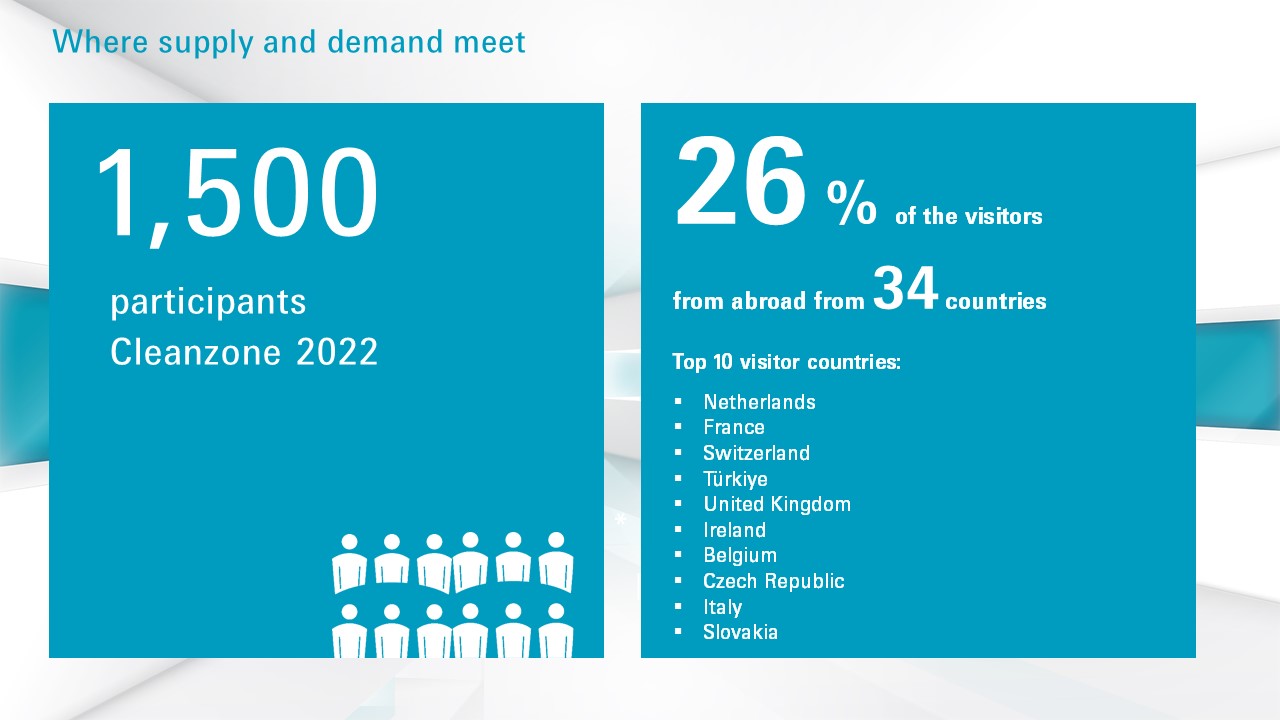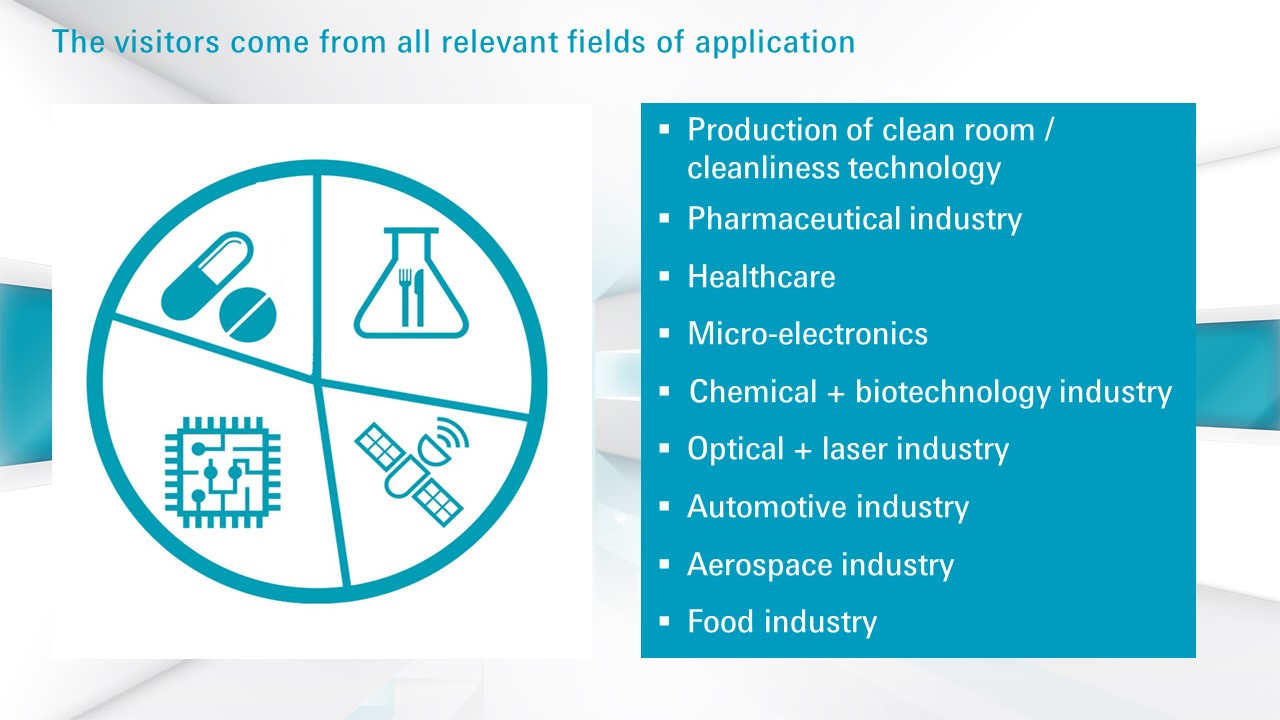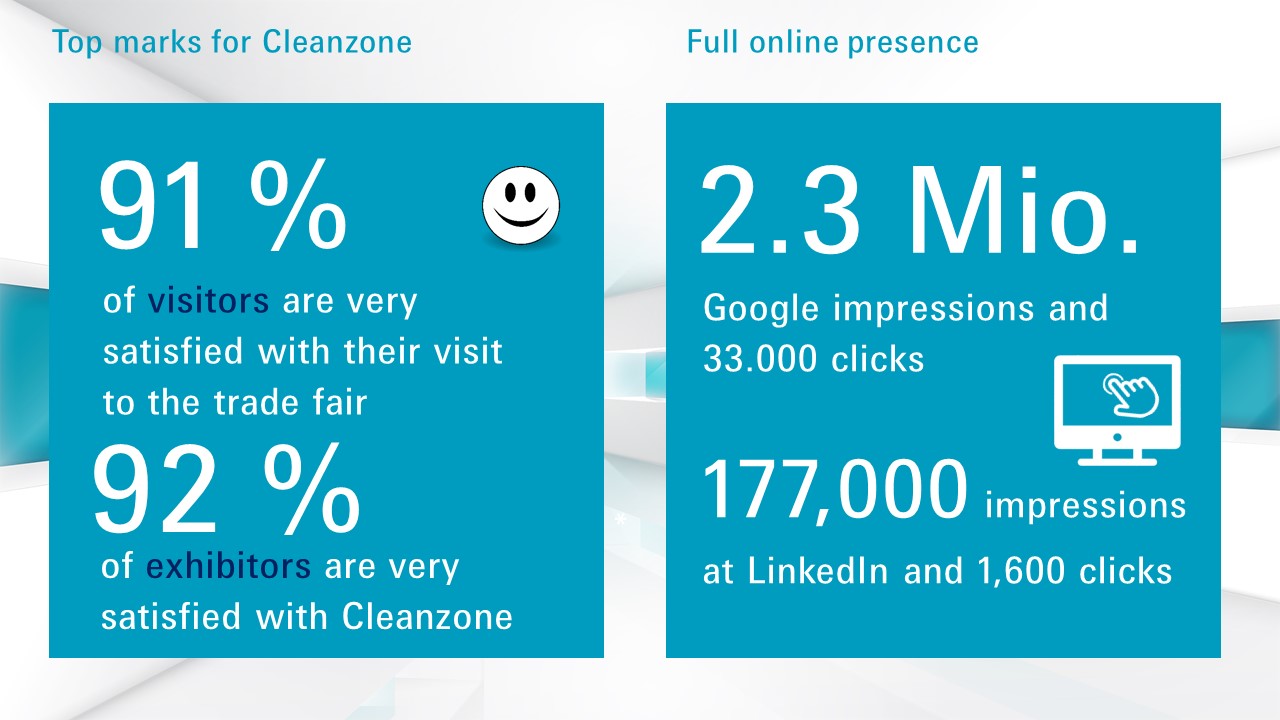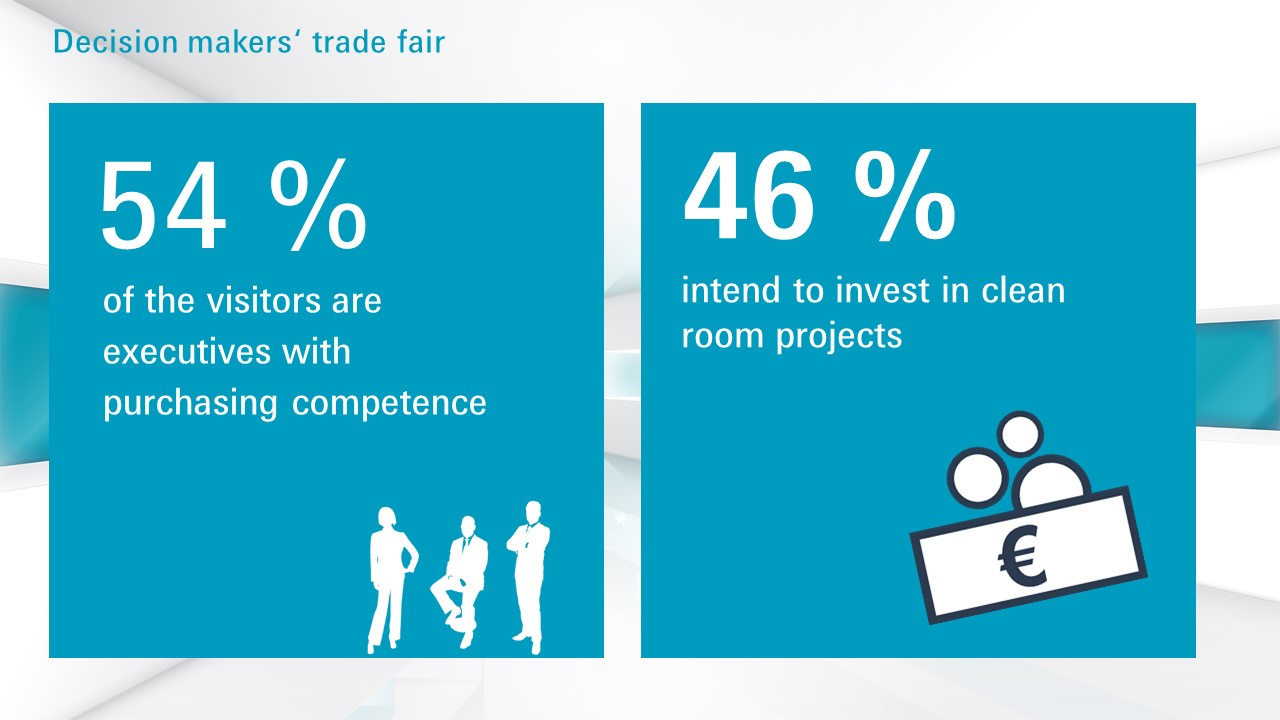 Post Show Report
Learn more about Cleanzone. In the Post Show Report, we give you insights and figures on Cleanzone 2022, including purchasing expertise, a detailed overview of the relevant areas of application for visitors and voices from the cleanroom industry.
Visitor target groups / application industries
Cleanzone addresses specialists and managers from the following professional fields:
Production / Process Managers + Engineers
Quality Managers
Hygiene Managers
Facility Managers for industrial plants
Building managers for smart infrastructure and building automation
General Managers
Purchasing Agents
Production Planners / Architects
Cleanzone addresses specialists and managers from the following professional fields:
Pharmaceutical industry
Bio-technology
Chemical industry, analytics, cosmetics

Healthcare
Food technology
Surface- and polymer technology
Micro-electronic + Micro-system technology
Optical + laser technology
Aerospace technology
Automotive industry