Welcome to Cleanzone 2024
Cleanroom and cleanliness technology, hygiene and contamination control will meet at Cleanzone in Frankfurt am Main on 25 + 26 September 2024. Hot topics, solutions for cleanroom production and optimisation of cleanroom technology are the focus of the international trade fair and conference programme. Cleanzone covers the entire process chain - from planning and set-up, measuring technology, consumables, infeed and outfeed, logistics and packaging to services, media and, of course, the most important networks in cleanroom technology.
Who meets at Cleanzone?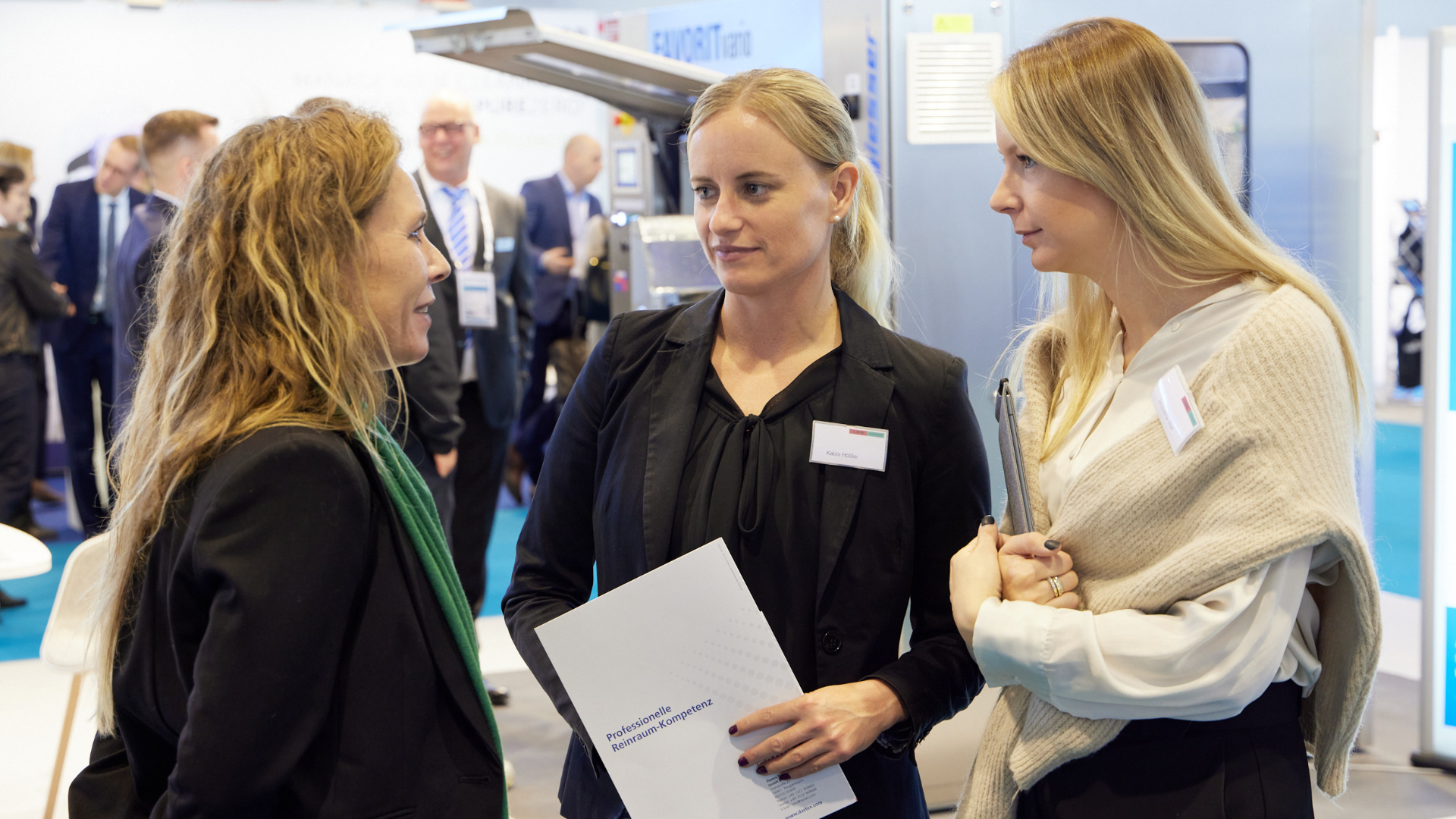 Cleanzone networks suppliers of cleanroom- and cleanliness technology with decision-makers and technicians from the industry from more than 40 countries.
As a cross-sectional trade fair, Cleanzone covers all relevant application industries that manufacture in cleanrooms and clean areas today and in the future.
This makes Cleanzone the international hub of cleanroom and clean technology for the world's most important growing markets of the future.
Insights into Cleanzone 2022
Great atmosphere, reunion and knowledge transfer: 1,500 participants from 38 countries came together for Cleanzone 2022 and celebrated the 10th anniversary of the international trade fair for cleanroom and cleanliness technology, hygiene and contamination control. Exhibitors presented products and solutions for current challenges.
Cleanzone 2022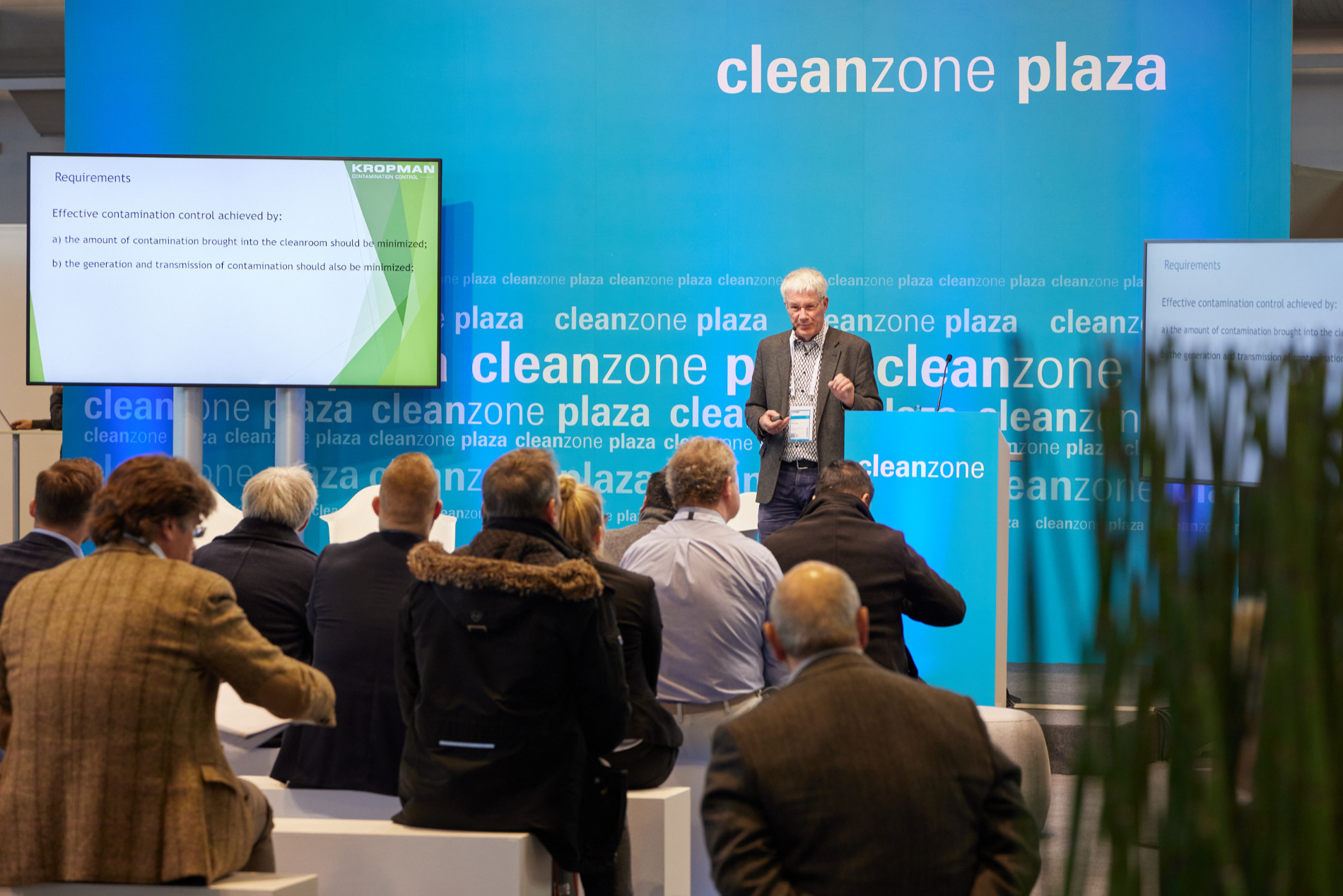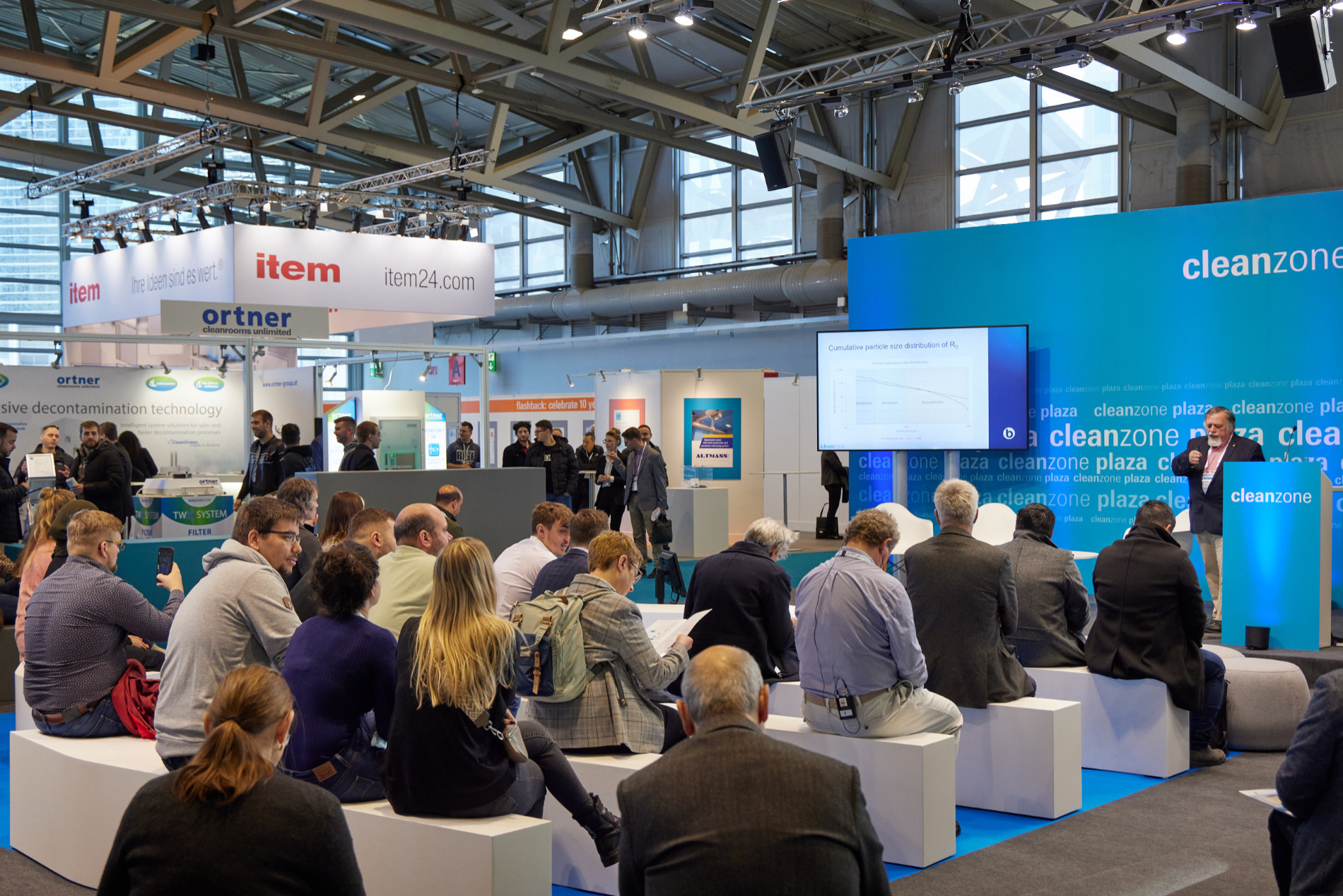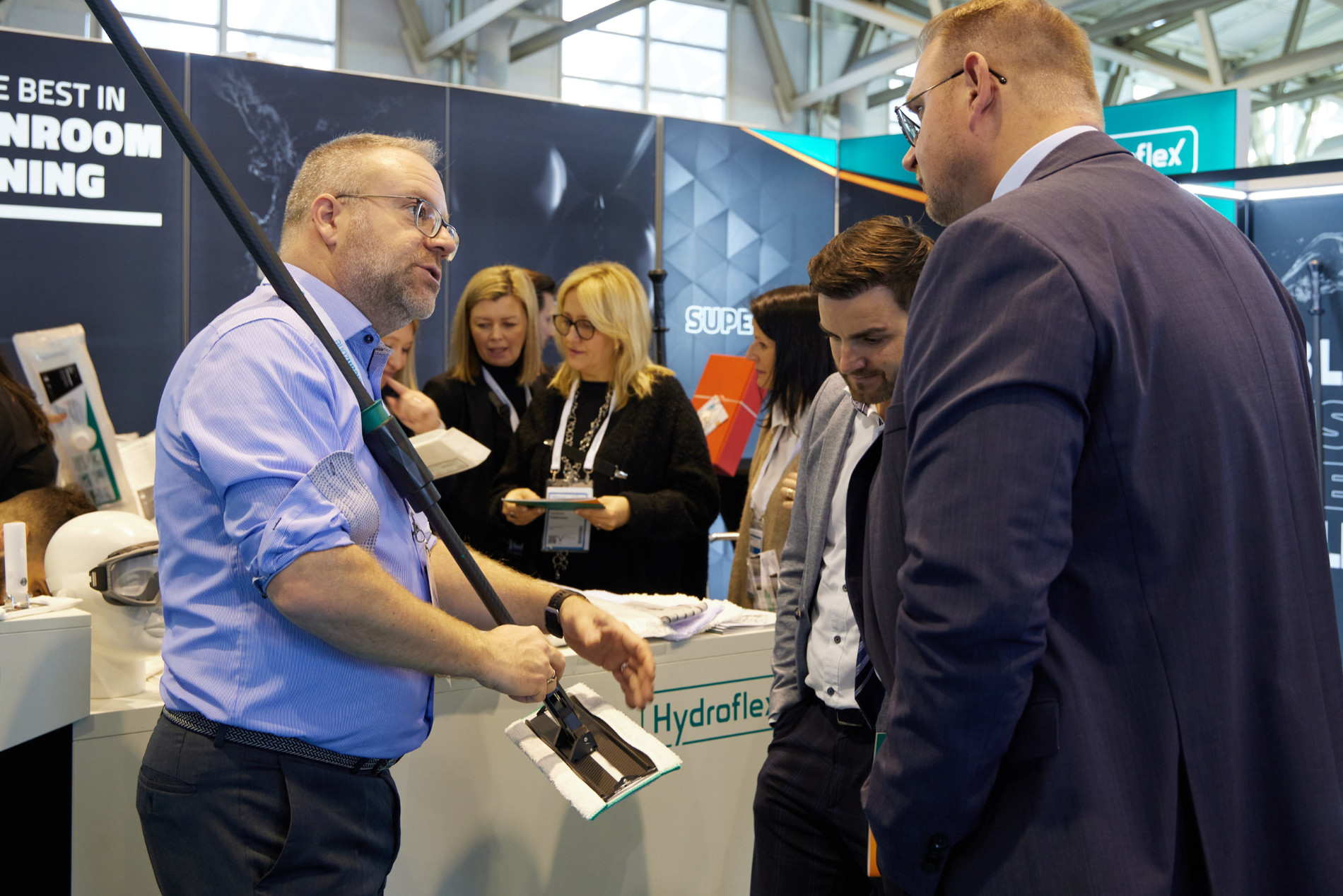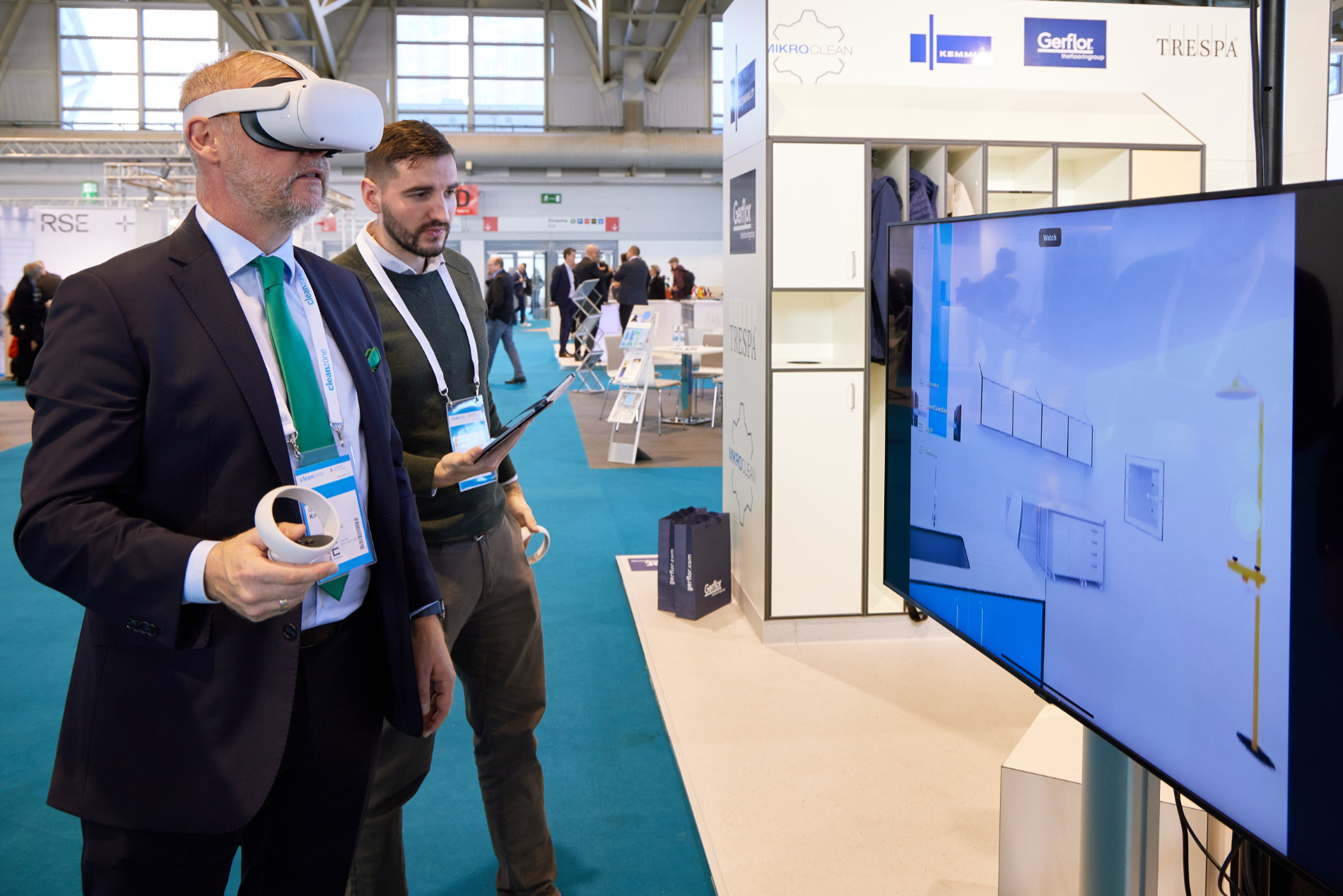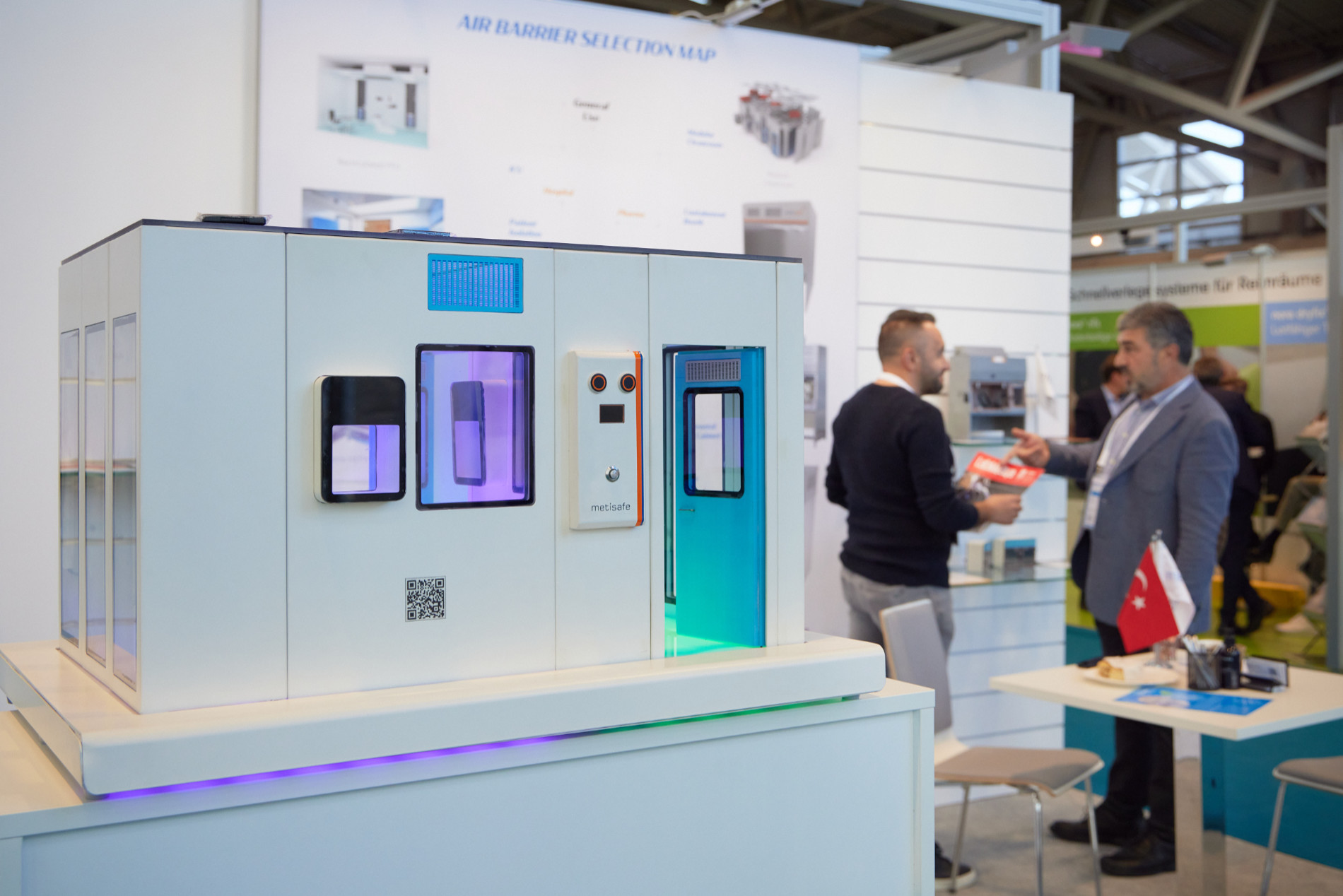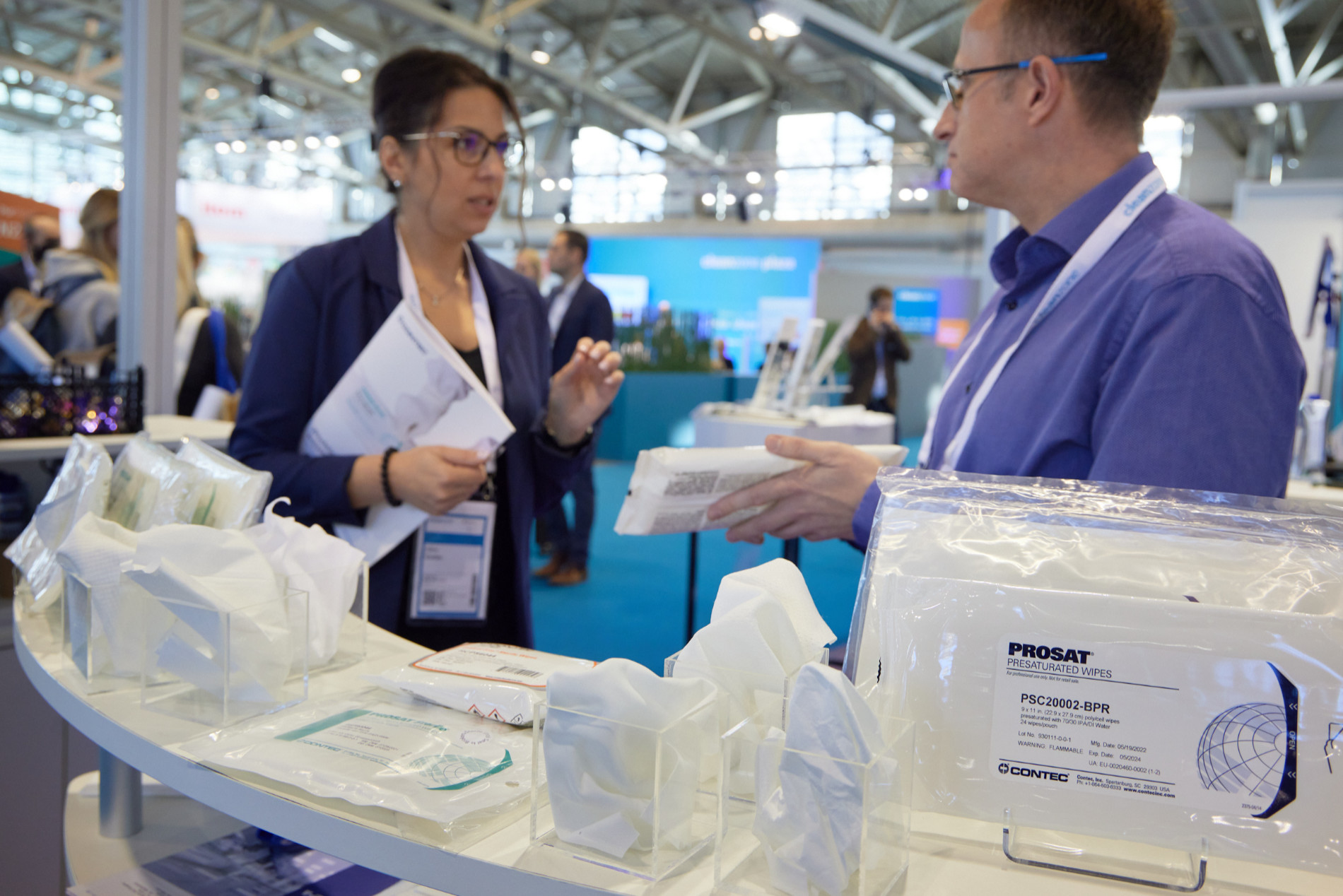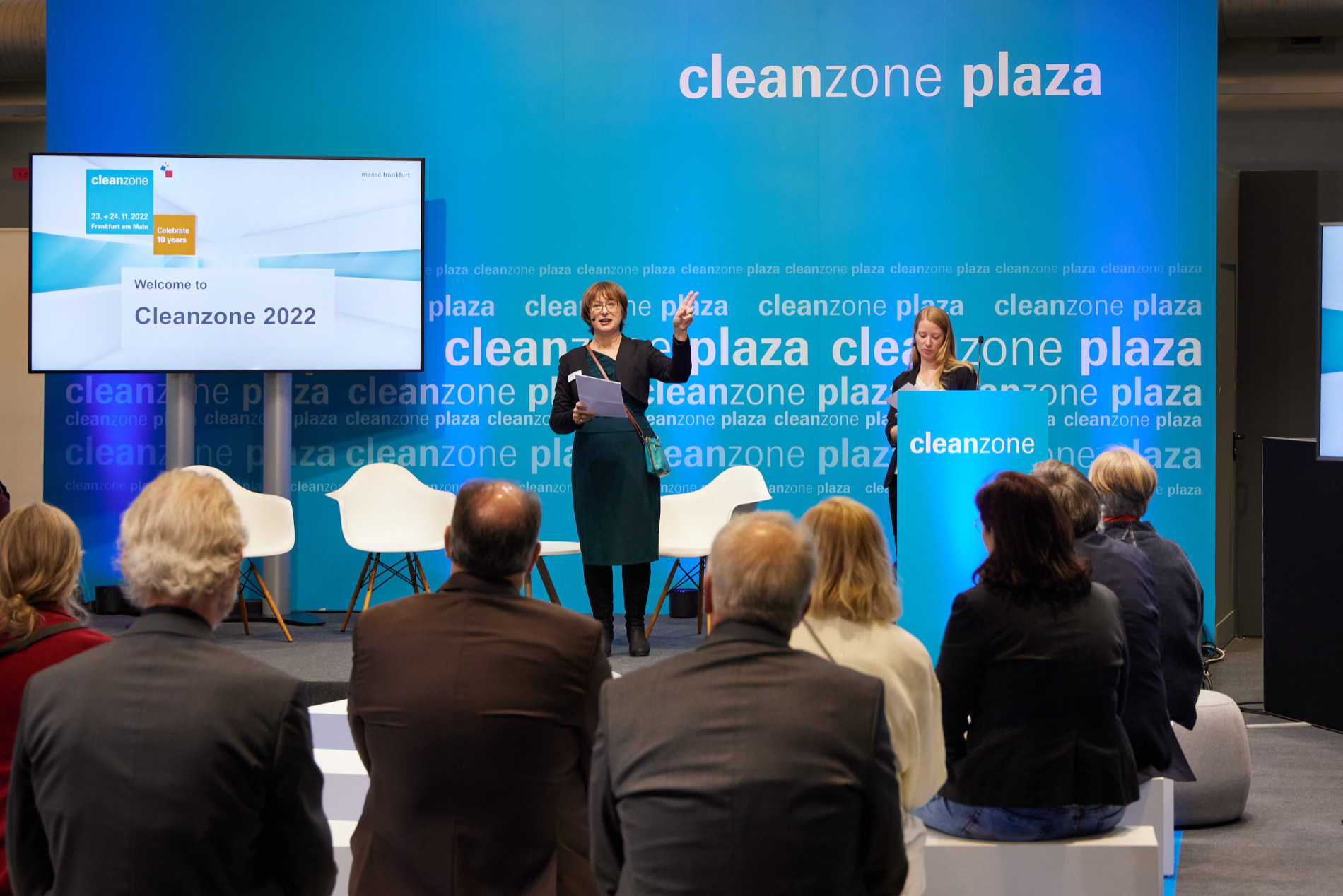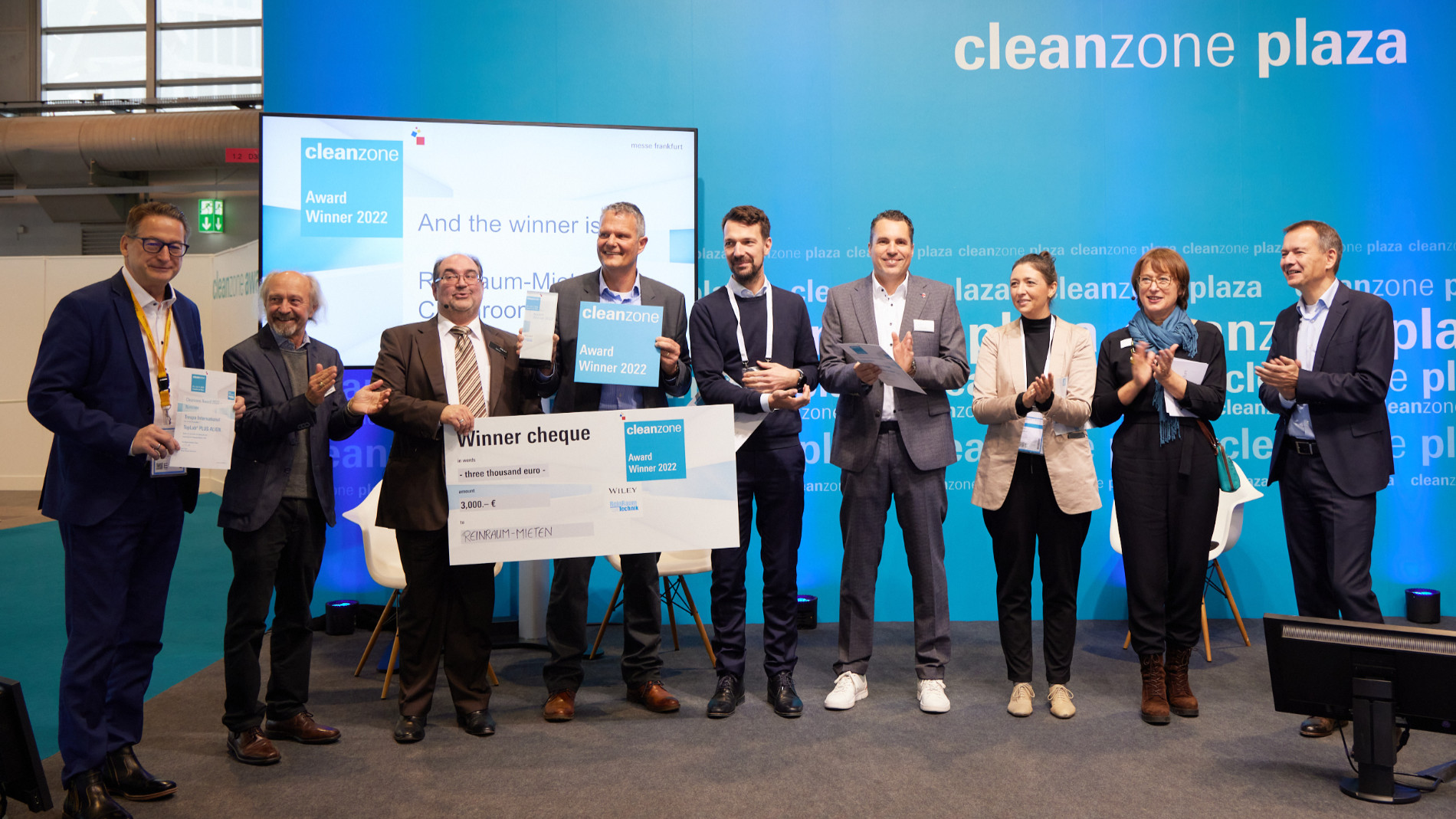 Final Report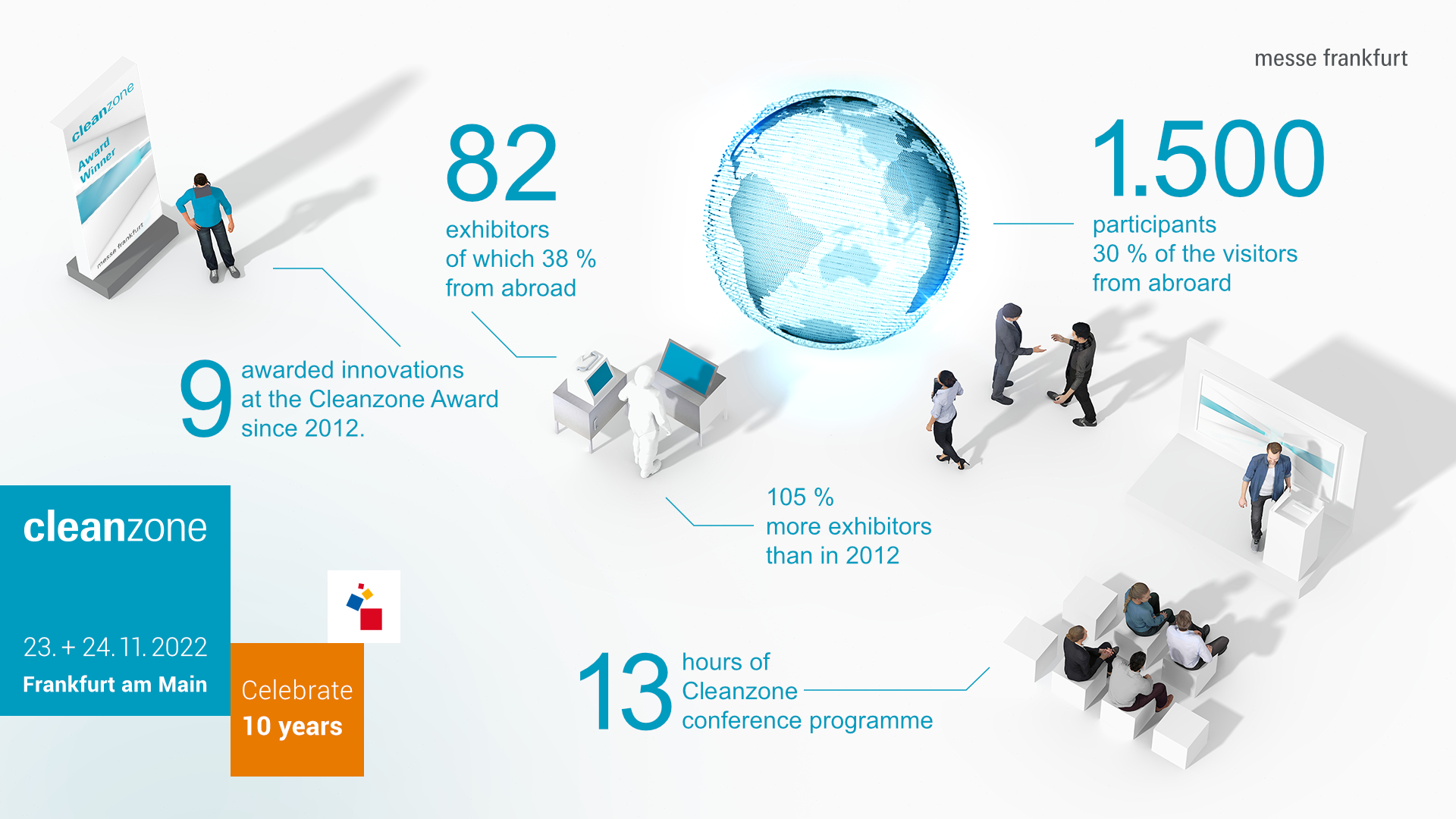 In addition to the exhibitors' products and solutions, the highlights at Cleanzone 2022 included the top themes of automation, sustainability and the challenge of supply chains. The top themes were discussed intensively during the Cleanzone Conference.
Read more