Good to know: Stand and admission prices, opening times, how to get here and other important information for your trade fair presentation or visit. The Cleanzone 2020 will take place in Hall 1.2.
Information about Cleanzone 2020 will follow soon.
Trade fair
19. November 2019
9 a.m. – 5 p.m.
20. November 2019
9 a.m. – 4 p.m.
Conference
19. November 2019
10 a.m. – 1 p.m. and 2 p.m. – 5 p.m.
20. November 2019
10 a.m. – 1 p.m.
Be our guest! Join us in celebrating the end of the first day of the trade fair day while strengthening new ties at the Cleanzone After-work Party on 19 November 2019, starting at 5 p.m. (catering areal).
20.11.2019, 2 – 2:30 p.m. Ladies@Cleanzone: Faszination Weltall – Frauenpower zwischen Atmosphäre und Orbit
Speaker: Dipl.-Ing. Claudia Kessler, Astronautin GmbH
Free admission for all interested trade visitors and exhibitors 
One-day ticket
Online ticket
EUR 29,-
At the box office
EUR 33,-
Season ticket
Online ticket
EUR 38,-
At the box office
EUR 45,-
The fair ticket includes free access to the events at the Cleanzone Plaza and Cleanzone After-work-party on 19 November 2019.
Conference ticket 2019:
The conference is divided into three modules, which take place in the morning and afternoon on both days of the event. You decide which module/s you would like to participate. The modules can be flexibly combined on site.

Each conference ticket includes a Fair Season ticket, Cleanzone After-work and VAT.
To Cleanzone Conference Programme
| Numbers of modules | Price |
| --- | --- |
| 1 | EUR 210,- |
| 2 | EUR 350,- |
| 3 | EUR 465,- |
Discounted conference tickets for students (may only be purchased on location upon presentation of a student ID):
Two modules for EUR 55.00
Tickets can also be purchased on site at the stated price.

Companies who take part in the Cleanzone exhibition are entitled to purchase reduced 2-modules conference tickets. You will receive further information individually soon.
Modules overview
Modul 1 (A) – 19.11.2019, 10 a.m. - 1 p.m.:
Cleanzone Conference powered by ICCCS
(ICCCS - International Confederation of Contamination Control Societies)

Modul 2 (B) – 19.11.2019, 2 p.m. - 5 p.m.:
Cleanzone Conference powered by DRRI e.V.
(Deutsches ReinRaumInstitut e.V. (German Cleanroom Institute))

Modul 3 (C) – 20.11.2019, 10 a.m. - 1 p.m:
Cleanzone Conference powered by VDI e.V.
VDI Verein Deutscher Ingenieure e.V. (VDI – The Association of German Engineers)


Download Smartphone-App Cleanzone Navigator  
It is available as a free App for download on Google Play and also for iPhone on the Appstore:

The App offers the following features:
News: with twitter, facebook and press releases
Exhibitor Search: with companies and products
Floor plan: with stand details
Events: everything happening during the show. Special exhibits, conventions etc.
Watch List: your favorite companies and events at a glance

Scanner: scan functionality for QR-codes

Nearby: over the air downloads and videos from exhibitors you passed by (BT required)

My Downloads: all downloads from the exhibitor search and from "Nearby" in one place
Free WiFi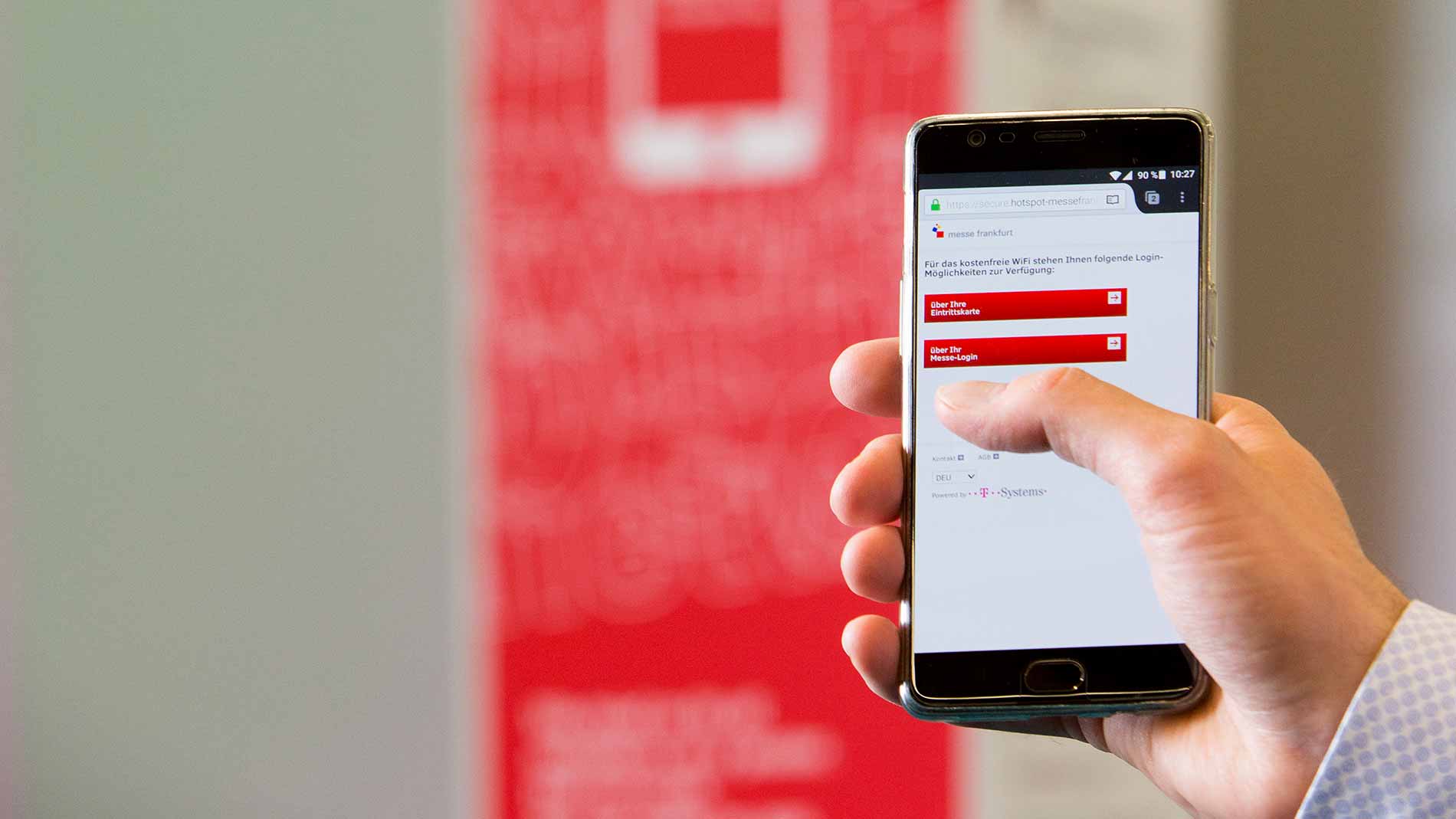 Always online everywhere – it's no problem at all with Messe Frankfurt's services. During the trade fair you can take advantage of free basic WiFi access throughout the exhibition grounds. For bandwidth that is available at all times without disruption, we can also offer you our powerful "Premium" access package.